When the patients leave the clinic, they typically leave their eating disorder behind and usually don't feel that they need to belong to any support group. However, all patients receiving treatment have the possibility to meet patients who have gone into remission and participate in the follow-up program.
The Association against Anorexia and Bulimia (FAB)
FAB was launched in 1995 by parents of patients at the Mandometer Clinic in Stockholm. FAB aims at supporting parents and relatives and helping them getting referral to the clinic, informing about the treatment and arranging lectures on eating disorders. The association has grown continuously and the collaboration with the Mandometer Clinics around the country is very smooth.
Each month FAB organizes meetings with lectures on research and treatment. Patients who have been treated to remission share their experience with the participants in these meetings, and these occasions are attended with special interest. The place is full, many want to ask questions and the patients are more than willing to share their experience. The secretary of FAB is also involved with support, including practical support to all of the many who are involved, grandparents and older brothers and sisters alike.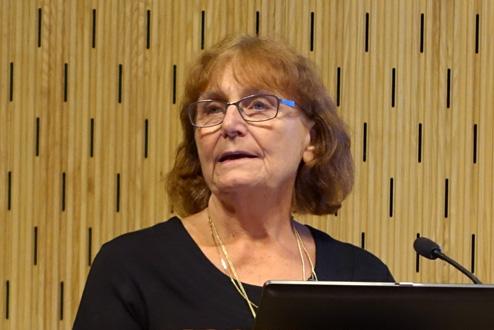 Brothers and sisters can be neglected and FAB has therefore started special groups for them to meet. The chairman and the secretary of FAB share responsibility for these meetings. Moreover, FAB works with sports associations, SISU, arranging lectures on eating disorders among athletes and FAB is also responsible for part of the Mando Academy, that is concerned with  parenting of children with eating disorders.
FAB has about 600 members, mostly from Stockholm, a third is in Western Sweden, but members come from any part of Sweden. FAB organizes approximately 250 individual meetings with parents and sisters and brothers each year and one meeting with relatives every month. The meetings are well attended.
Chairman and secretary of FAB are Jörgen Frändfors och Eva-Britt Johansson, respectively.
The Association against Anorexia and Bulimia (FAB)
FAB and the Mandometer Clinics work in cooperation with the National Society of Eating disorders: